(Русский) Навигация в здании кампуса UTEC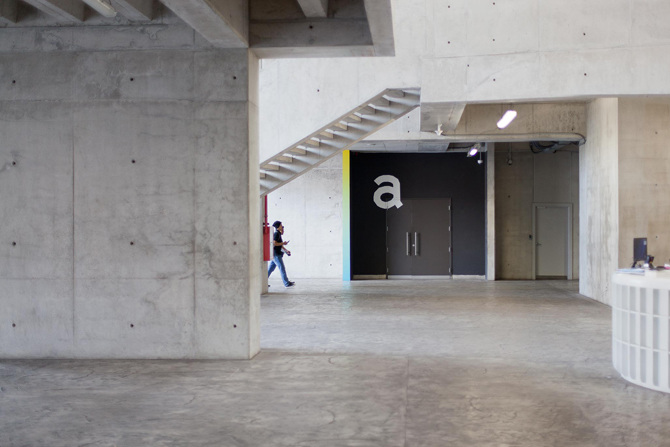 The Royal Institute of British Architects RIBA – мировая архитектурная премия. В этом году лучшим зданием года признано здание кампуса UTEC – Университет Техники и Технологий, расположенное в Перу.
Вся архитектура создана Grafton Architects в сотрудничестве с Shell Arquitectos. Создана совершенно новая система навигации, которая поможет легко находить нужные кабинеты, офисы, лаборатории и переговорные. Графическая система основывается на точках и линиях, которые представляют собой остановки и дальнейшее движение. С первого взгляда понимаешь куда нужно идти, чтобы попасть в конкретное место. Каждая секция помечена своим цветом и цифровым кодом.