Книга: Путешествие пингвина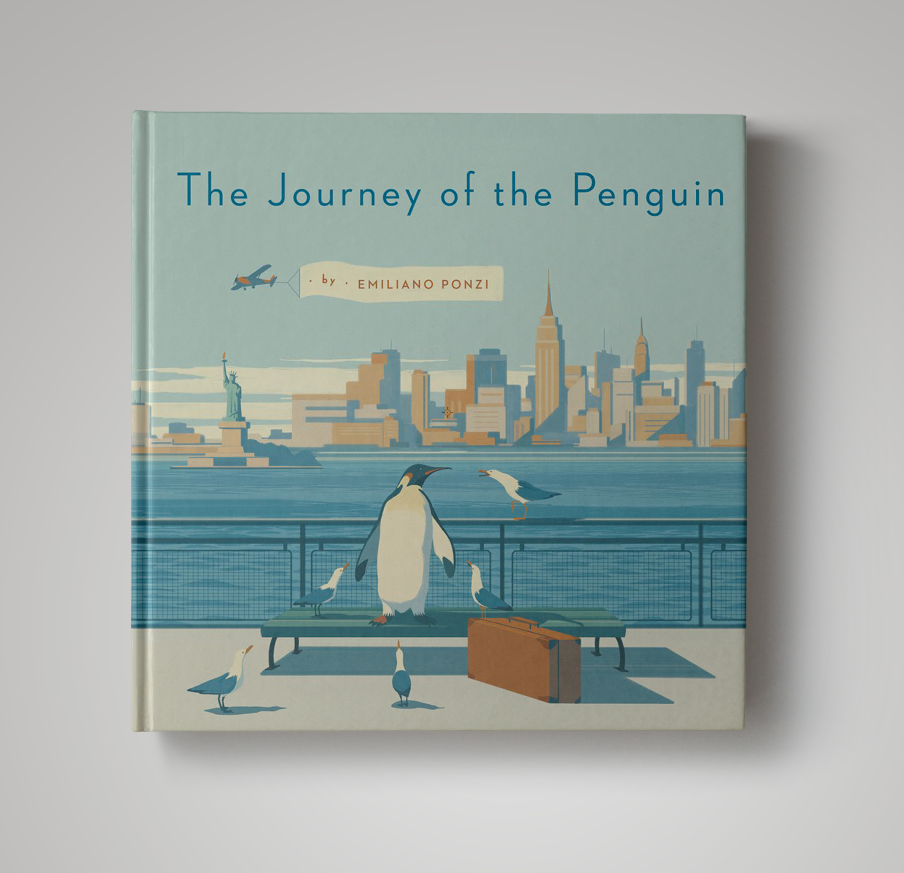 К 80-ти летию издательского дома Penguin Books издана отлично проиллюстрированная книга о большом путешествии из антарктики в Лондон и потом в Нью-Йорк.
Один антарктический пингвин, мечтающий о приключениях отправляется в долгое плавание на север. Прибыв в Лондон в 1935 году он встречает шанс всей моей жизни: стать лицом нового Издательского дома. Пингвин победил и так начинается приключение, которое приводит его в Нью-Йорк и в сердца читателей по всему миру.
Автор иллюстраций Emiliano Ponzi. Behance
Книгу можно купить на Amazon: The Journey of the Penguin
.