The journey of the pinguin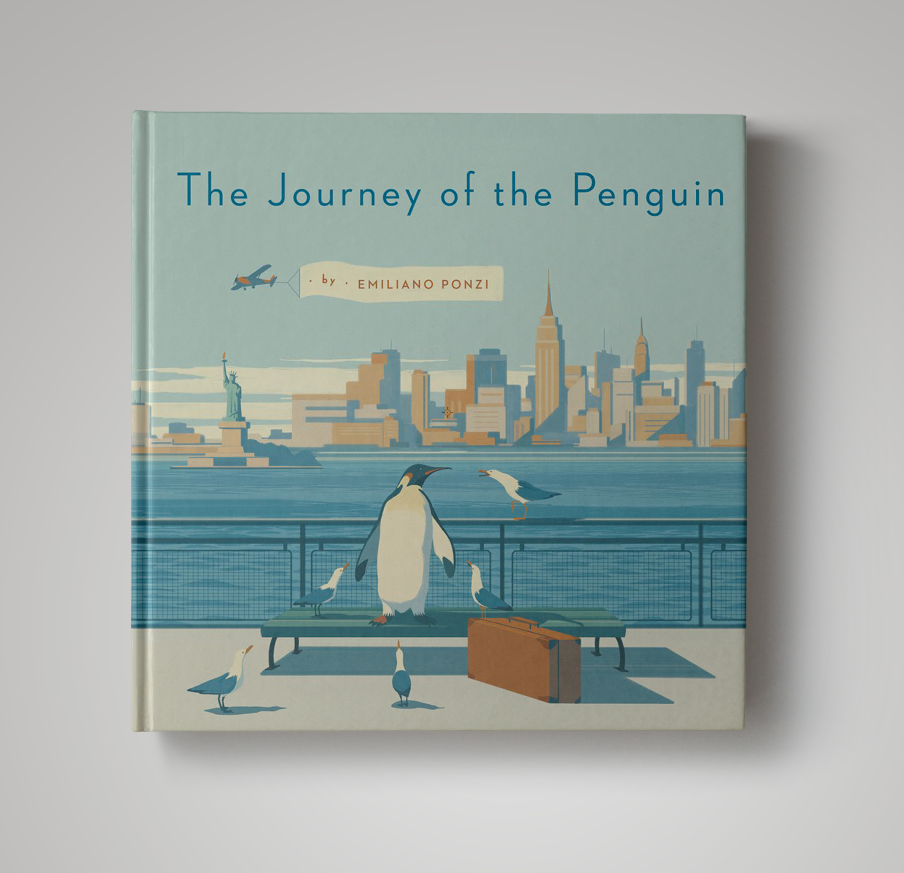 To mark the 80th anniversary of Penguin Books, an excellently illustrated book has been published about a grand journey from Antarctica to London and then on to New York.
One Antarctic penguin, dreaming of adventures, embarks on a long voyage northward. Upon arriving in London in 1935, he encounters the chance of a lifetime: to become the face of the new Publishing House. The penguin triumphs, and thus begins the adventure that takes him to New York and into the hearts of readers around the world.
Illustrations by Emiliano Ponzi. Behance
You can buy the book on Amazon: The Journey of the Penguin
.