How Many Cars Fit into a Boeing 747. KLM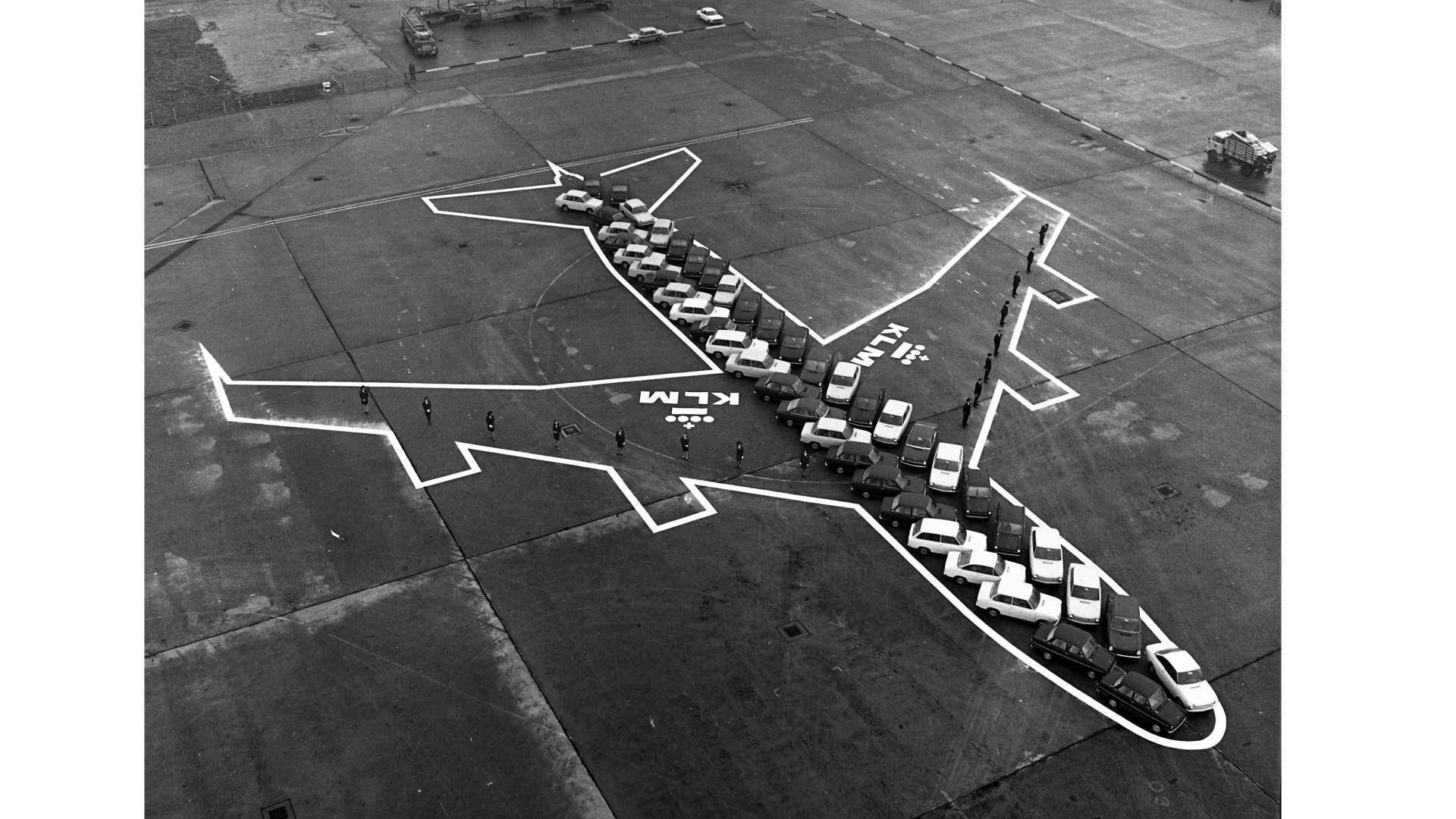 Everyone knew this was the biggest passenger aircraft in the world at that time, but just how big was it? The best way to make this clear was by placing it side by side with something familiar, something that illustrated the proportions. KLM came up with a smart solution in January 1969.
The outline of a 747 was painted, full-scale, on the platform near the old Schiphol terminal, now Schiphol East. The contour line was painted 40 cm wide, and 100 kilos of white paint were used to complete the 375-metre-long outline of the silhouette. Two painters did the job.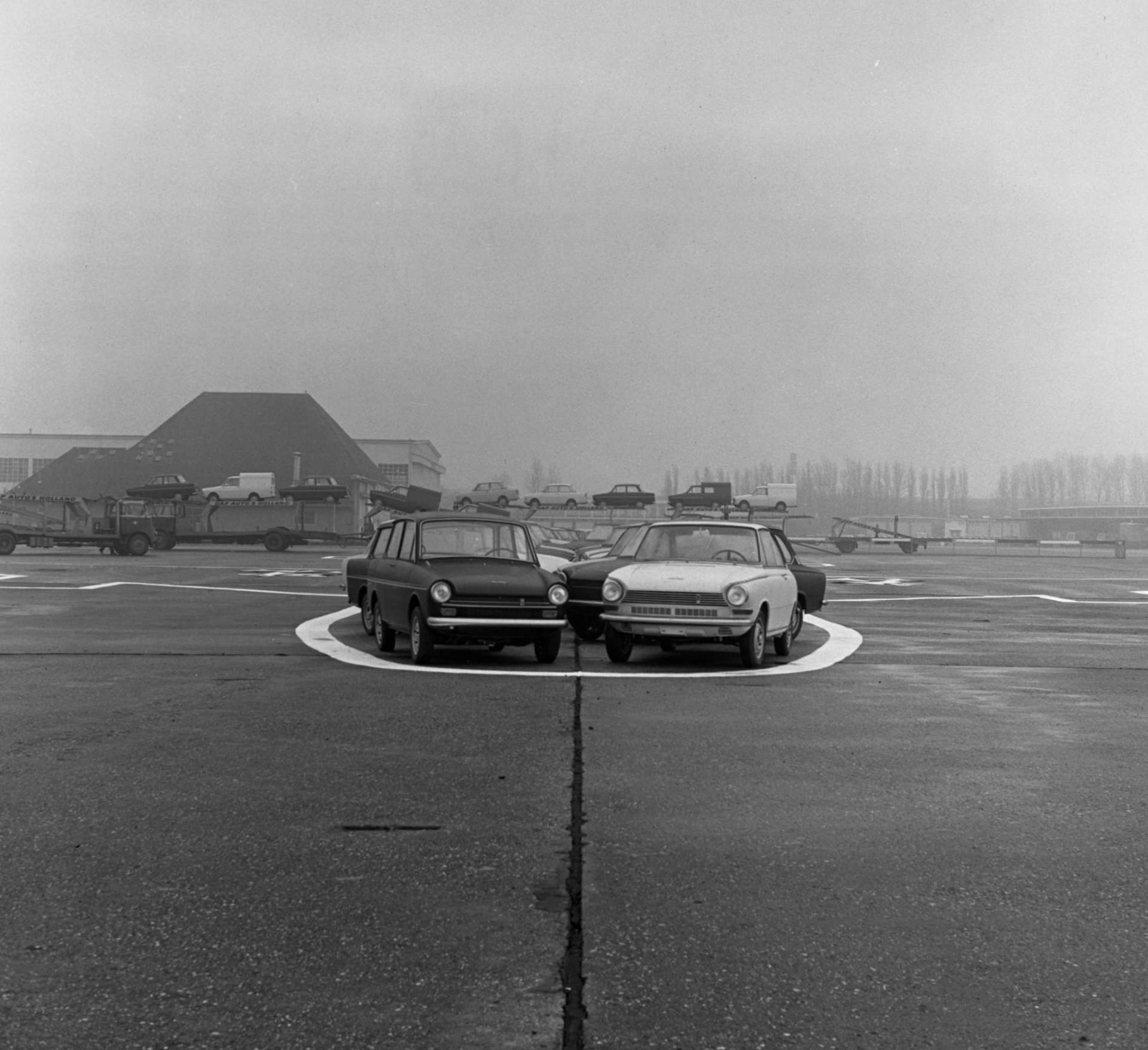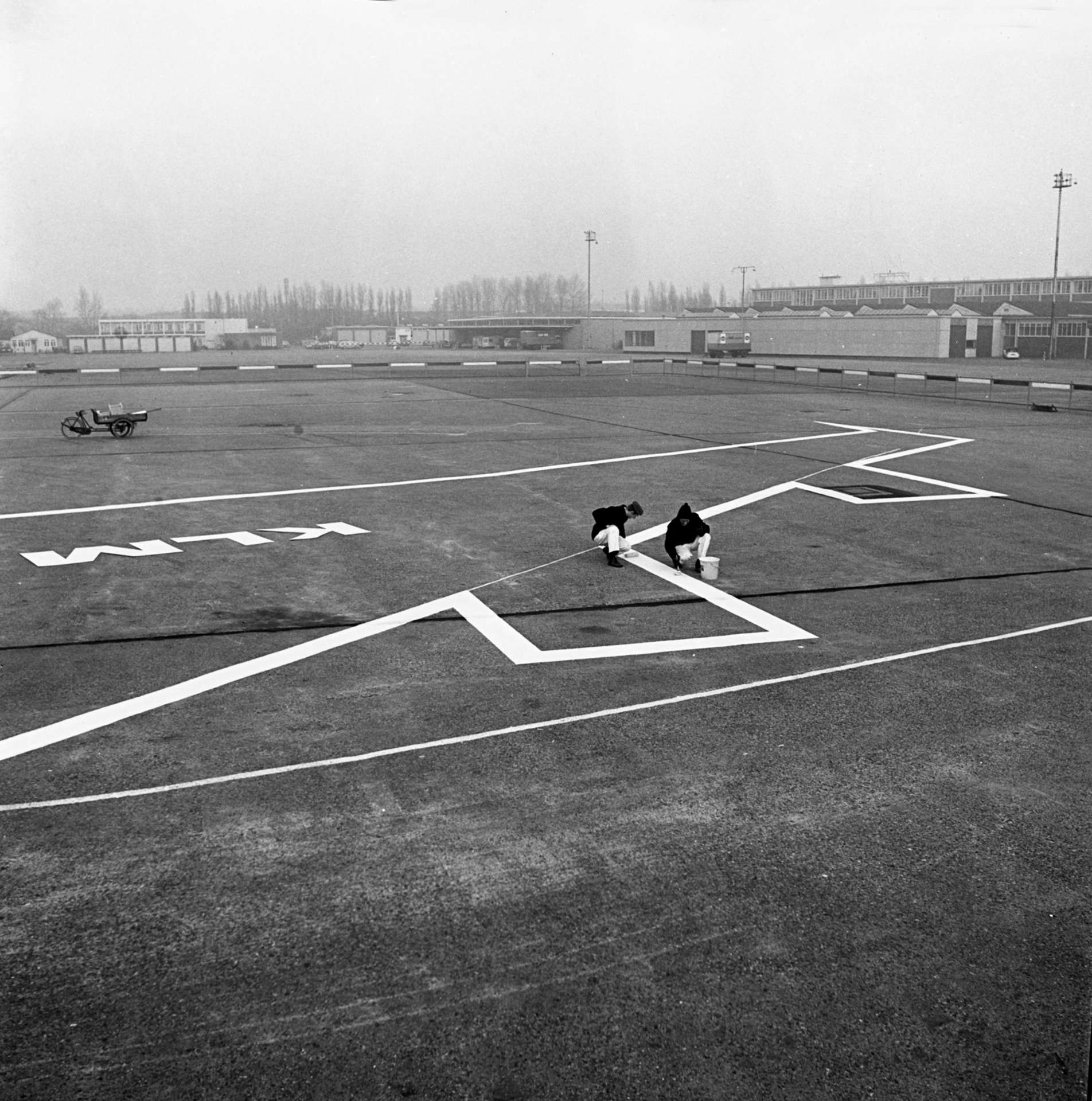 via KLM Blog