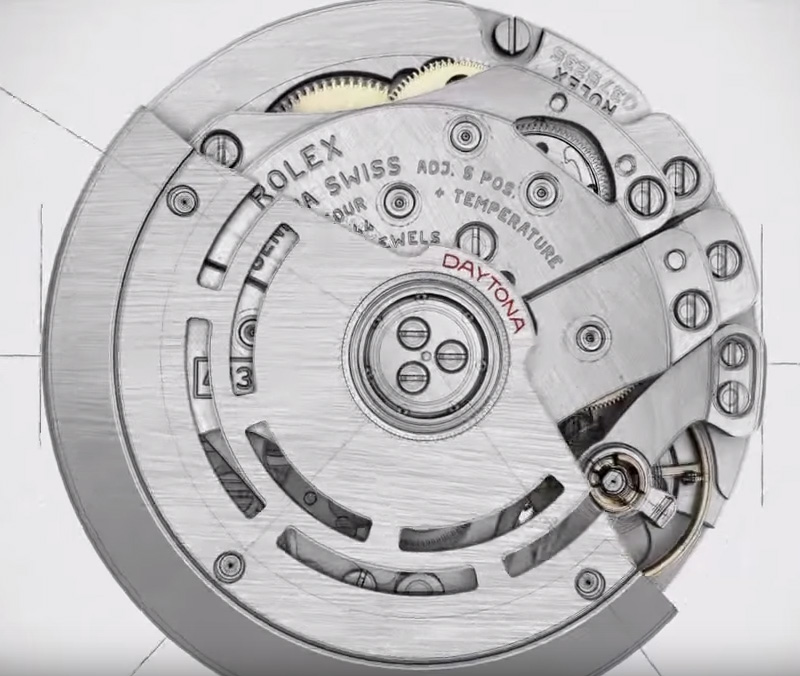 Rolex рассказывает в коротких видео-роликах истории моделей часов.
In the short movies Rolex tell history of their models of watches.

Daytona – вдохновением послужили пляжи и скоростная трасса во Флориде.



Explorer – часы, созданные в 1953 году в честь первого успешного восхождения на Эверест.



Milgauss – модель разработана для учёных и инженеров в 1956 году.



Datejust – первый наручный хронометр с автоподзаводом, созданный в 1945 году. /купить Rolex/



Pearlmaster 34 – 18-каратное золото с циферблатом, украшенным сапфирами, рубинами или бриллиантами.



Deepsea – дайверские часы, способные выдержать глубину 3900 метров. /купить Rolex/



Yacht-Master II – созданы специально для спортивных яхтенных регат с счётчиком обратного отсчёта с механической памятью.



Sky-Dweller – годовой календарь этих часов подстраивается под месяцы, состоящие из 30 и 31 дня. А находясь в путешествии, на отдельном 24-часовом диске циферблата всегда можно видеть домашнее время.



Истинный дух Rolex.