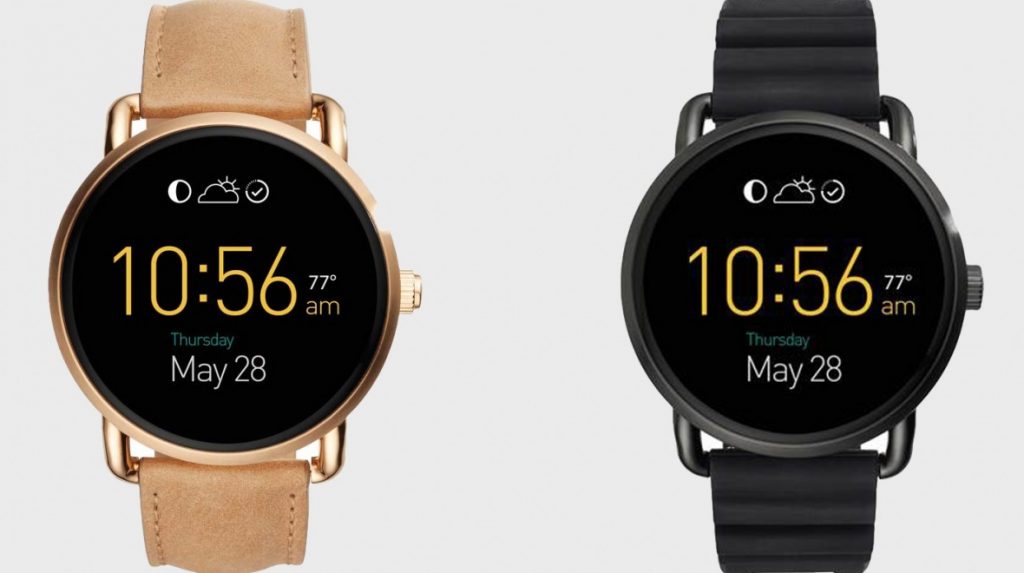 Fossil presents new Q-Collection. Two new models of smart watches – Q-Wander and Q-Marshal and fitness-bracelette Q-Motion
Like Q Founder smartwatch, both Q Wander and Q Marshal feature always-on displays, so you'll continuously have access to important information like time, calls and alerts. You can also respond to messages from your watch by tapping the screen or by using voice commands. These smartwatches also let you stay on track with your commute info, flights, and timely reminders thanks to Google Now™ cards. Q Wander and Q Marshal can be personalized with customizable watch face designs, including exclusive Fossil dials, and interchangeable straps.
Both smartwatches are powered by Android Wear—Google's smartwatch platform. This allows you to get the information you want (when you need it) on a watch that expresses your style and fits what you love to do.
And with no exposed pins or connectors, charging both smartwatches on the new slim wireless charger is a breeze.
Q Marshal and Q Wander are compatible with Android™ smartphones and iPhones. Both touchscreen display smartwatches will be available later this year.