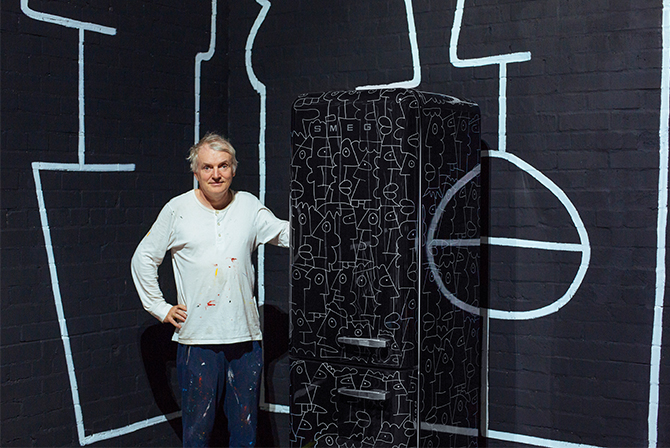 Modern street art revolutionary and world renowned artist Thierry Noir, has turned his distinctive talents and compelling style to Smeg's iconic FAB fridges. This global-first exclusive adds another layer of street cred to an already covetable piece of design.
French-born Noir, who lives in Berlin, Germany, was commissioned to paint the exterior of John Winning, founder of Appliances Online's inner city Sydney warehouse residence. Due to local council approval setback, and serendipitously for Smeg, Noir found time to paint the Smeg FAB fridges.Back in the early 1980s the canvas for Noir's distinctive style was the Berlin Wall. Each day, for five years, Noir painted the wall with his bold, cartoon-like characters in an attempt to show the wall for what it really was – an ugly mutation of a once great city.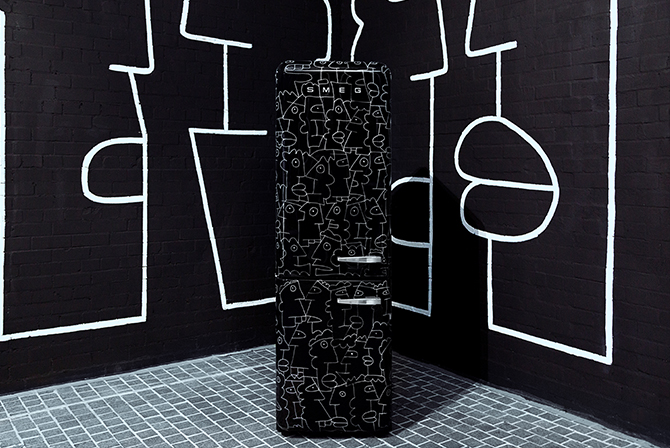 The necessity to work quickly – each time he put brush to wall he ran the risk of being shot at by GDR patrol guards – honed his unique style of simple figures created from one continuous line in a few bright, bold colours.
A style he labelled Fast Form Manifest.Since the wall came down in 1989 Noir has been invited to paint on remnants of the wall – and other street projects around the globe – Mexico, United States of America, South Korea, United Kingdom and now Australia.