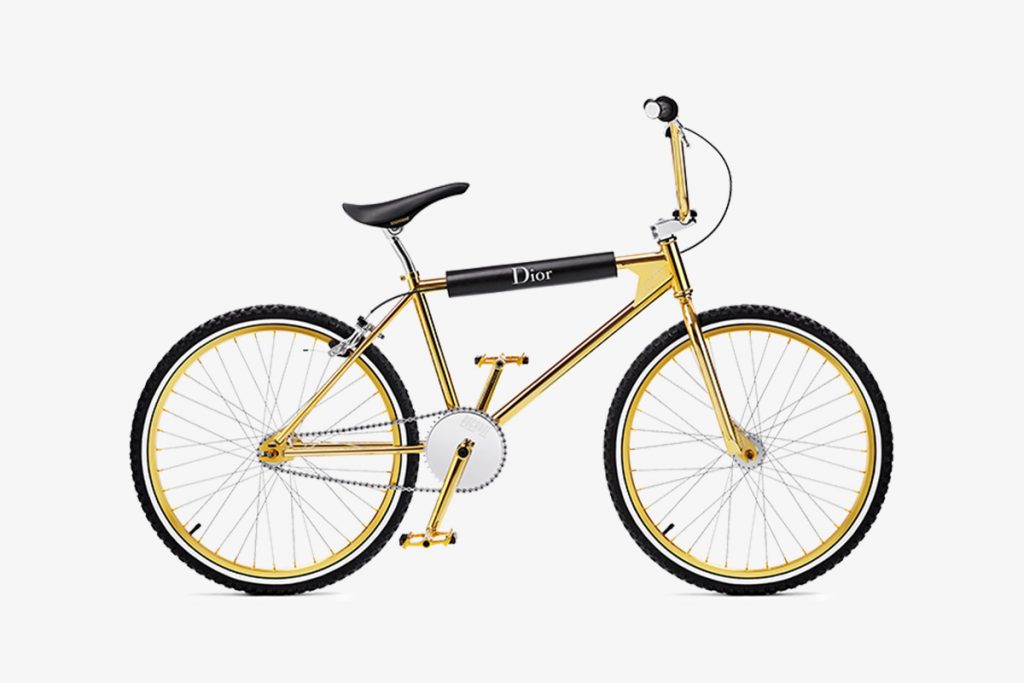 Dior Homme and Bogarde presents new bike — Gold BMX.
Dior Homme has teamed up with French specialist BMX manufacturer Bogarde once again to create a limited run of ultra-luxe gold BMX bikes. This is the second collaboration between the French fashion label and Bogarde.
Like last year's chrome edition, the new Dior x Bogarde bike has a classic '80s BMX look, albeit with a gold metal finish, supple calfskin details and Dior's signature bee engraving on the handlebar.
This is very limited edition… 100 bikes only.