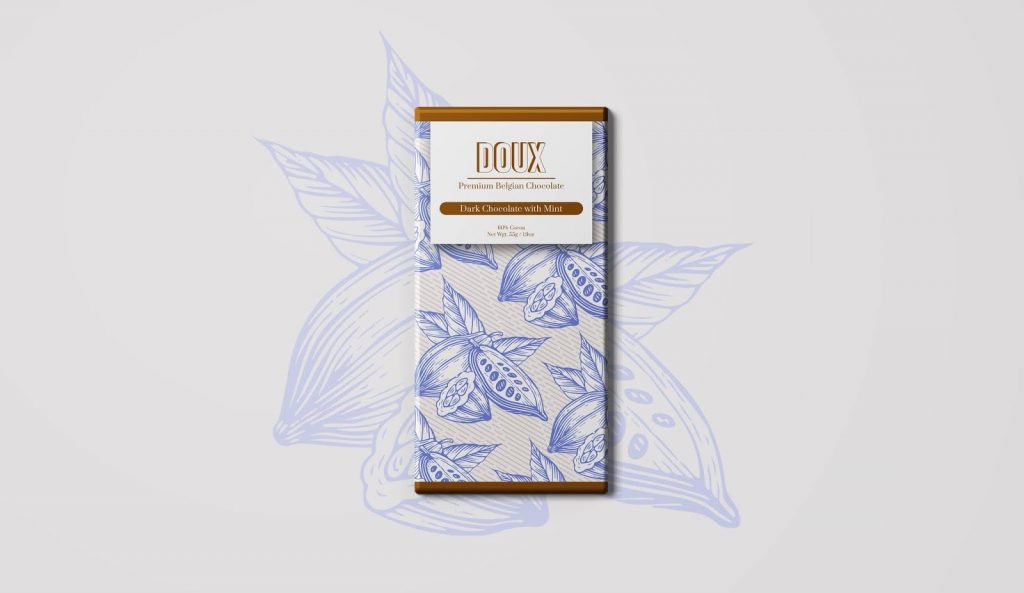 Maitreyee Kalaskar presents branding and packaging of premium Belgian chocolate DOUX.
A new line of chocolate bars which are produced with the highest quality of organic cocoa beans. "Doux" is a French-derived word for Soft & Sweet. DOUX carry various flavours like – Dark Chocolate with Mint, Chocolate with Caramel and even the classic White Chocolate. For their packaging, the patterns & colours represent the textures & flavours of the respective chocolate bars.
Creating modern patterns was a challenge, I wanted them to show the personality of that particular chocolate bar. Designing brand identity/ visual identity for DOUX was a fun process as chocolate itself if a fun & relaxing food.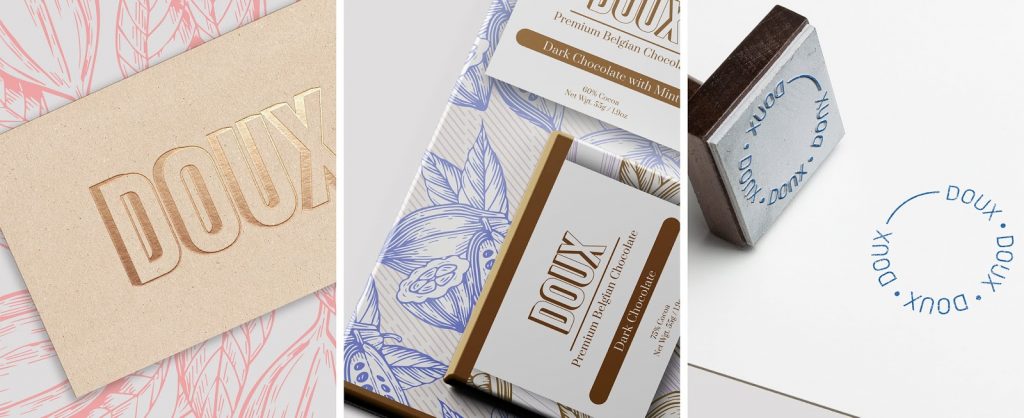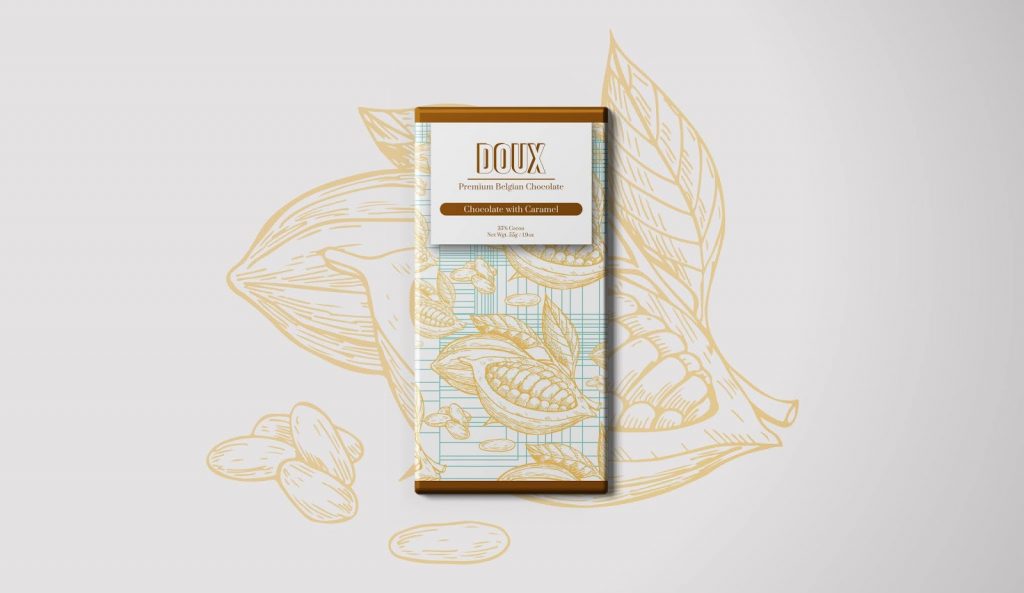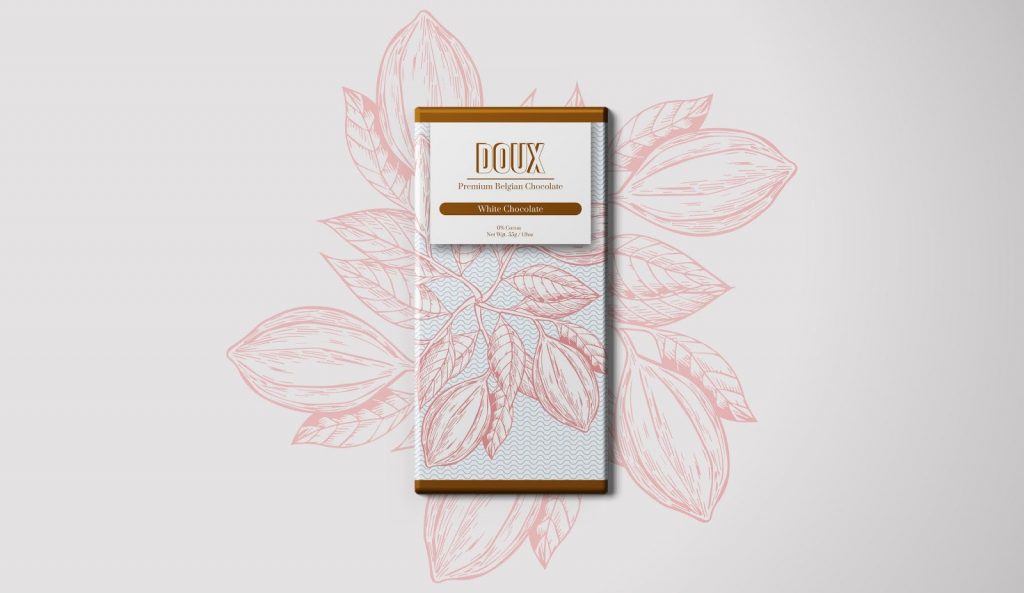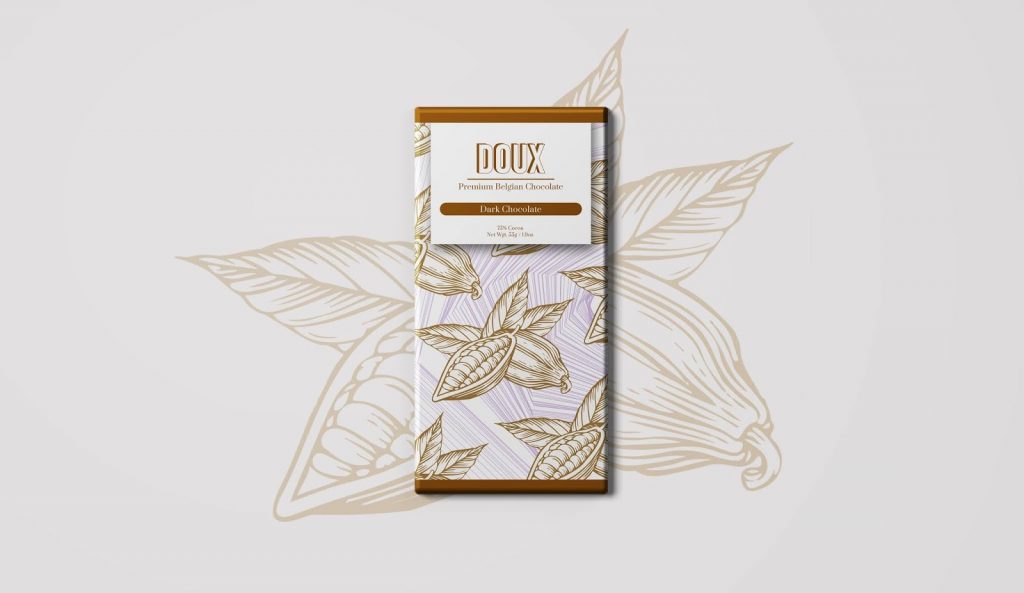 Project on Behance