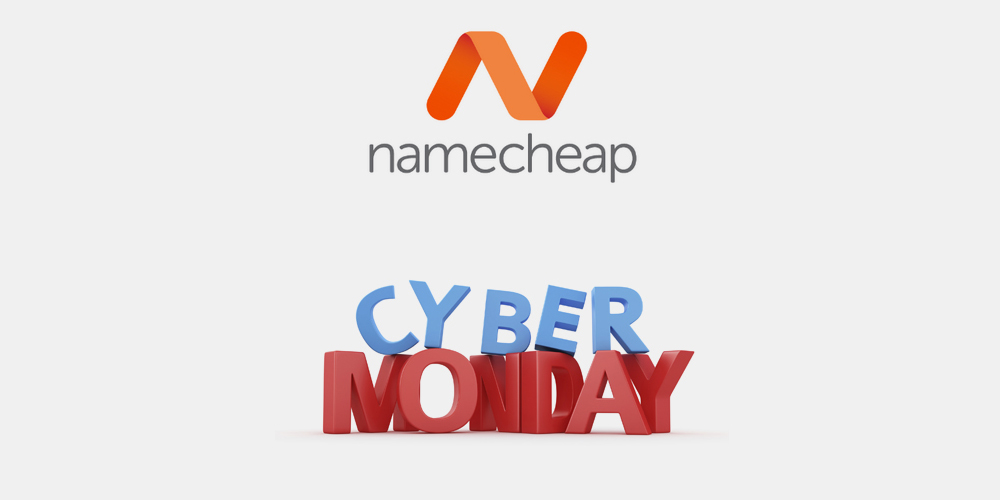 Hi all, today's not about design, but interesting too!.
Namecheap — is an ICANN-accredited domain registrar and technology company founded in 2000 by CEO Richard Kirkendall. It is one of the fastest-growing American companies according to the 2018 Inc. 5000. Celebrating nearly two decades ​of​ ​providing​ ​unparalleled levels​ ​of​ ​service,​ ​security,​ ​and​ ​support,​ ​Namecheap​ ​has​ ​been​ ​steadfast​ ​in​ ​customer​ ​satisfaction. With over 10 million domains under management, Namecheap is among the top domain registrars and web hosting providers in the world.
Namecheap offer a full selection of popular and unique domains, along with fully featured hosting packages, SSL security certificates, WhoisGuard privacy protection, and more–all at some of the lowest prices in the industry.

Tomorrow (November, 26) second day of sales — Cyber Monday. And Namecheap have interesting deals for you.

I registered my new domains on Namecheap because they have affordable prices, good services and deals. For your domain you can buy SSL certificates — I bought PositiveSSL for 3 domains for ~$30.
I can't say something about Namecheap hosting, because i don't tested it. But they promise us 100% uptime (other hosting give 99% uptime).
---
Alright, let's see what we get on Cyber Monday.
For participating on the deal hun game you must be registered on Namecheap.com and logged in.
Tomorrow from 12 AM EST go to special promo page, scroll and click to button "See Cybermonday Coupons", now text on button is "See Black Friday Coupons".
Click and you will redirected to special page with coupons in your account.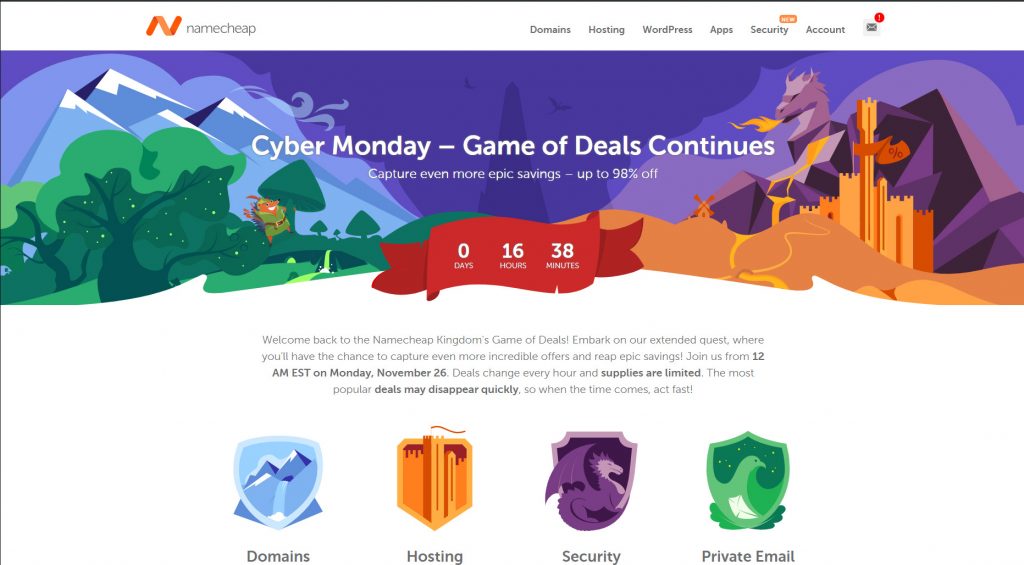 In Cyber Monday you can register domain with up to 98% Off. Order hosting with up to 91% Off, and SSL certificates with up to 90% Off too..
About regilar deals. You can get the SSL certificates with 35% Off for EssentialSSL, which you can use for personal website. And for business you can order the EssentialSSL Wildcard certificate for $74.88/year $99.99. Who issue certificates: Comodo company.
---
I show you two Namecheap dashboard screenshots, where you can see how is all simple.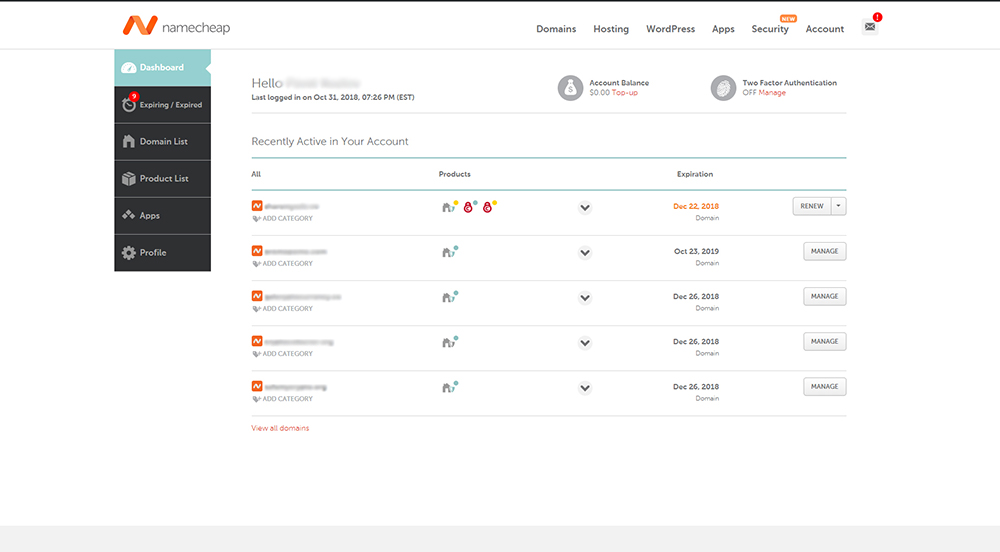 All you need information is on one screen, all domains with products for them. You can check the status about every service: green — all is ok, orange — some alert.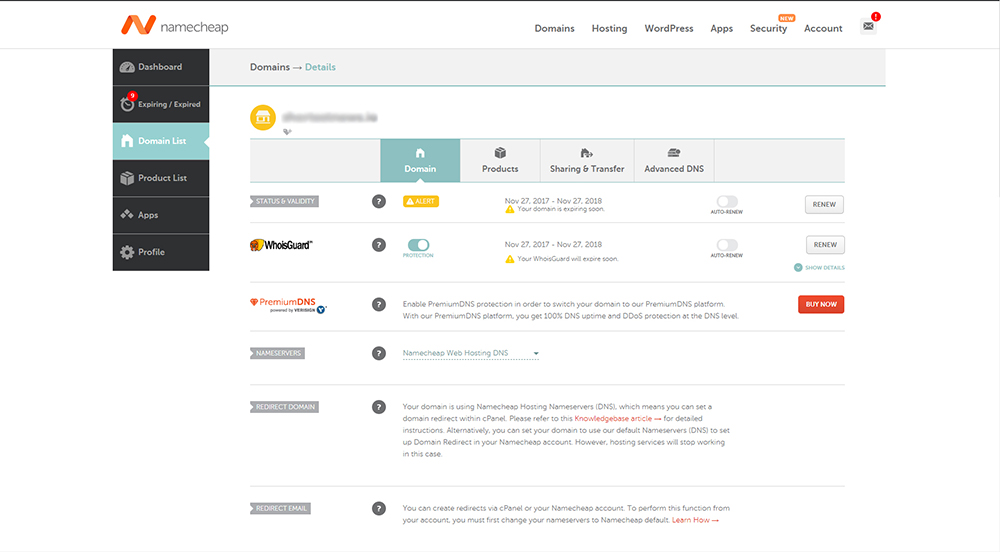 ---
Finaly: Namecheap can give you great services and interesting deals every time. I recomended Namecheap as domain registrator and SSL certificates store.
Don't loose your Cyber Monday deals!