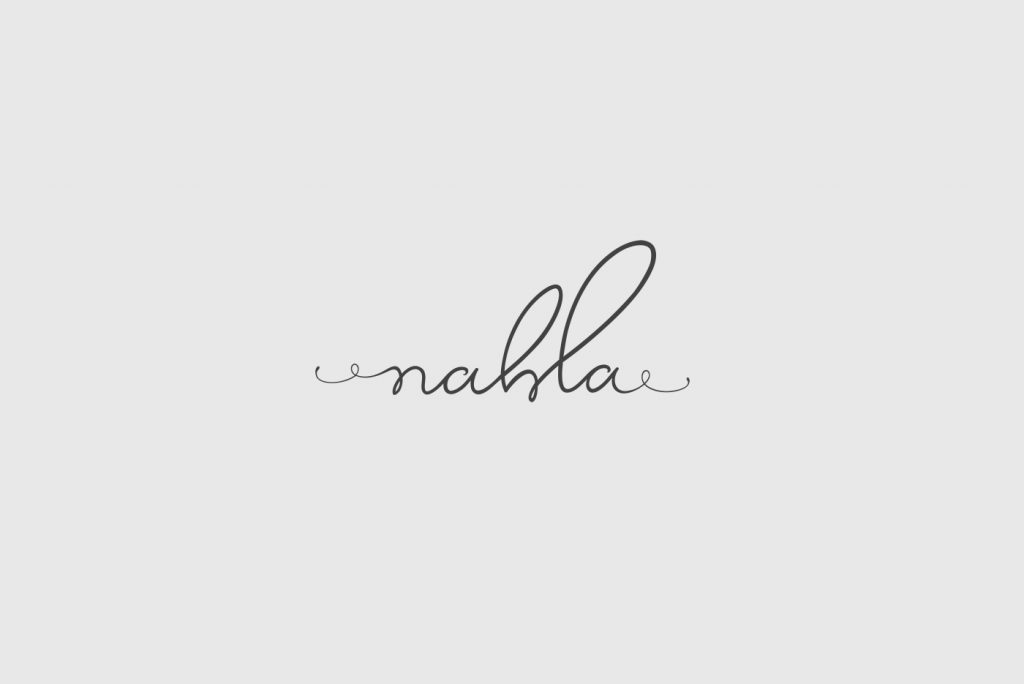 I glad to present you the packaging project: Nahla — Raw Ethiopian Organic Honey.
Nahla, an Arabic name that reportedly means "honeybee" or "thirst-quenching". The logotype is inspired by the dancing movement of the honey bee and it's flight path while it works.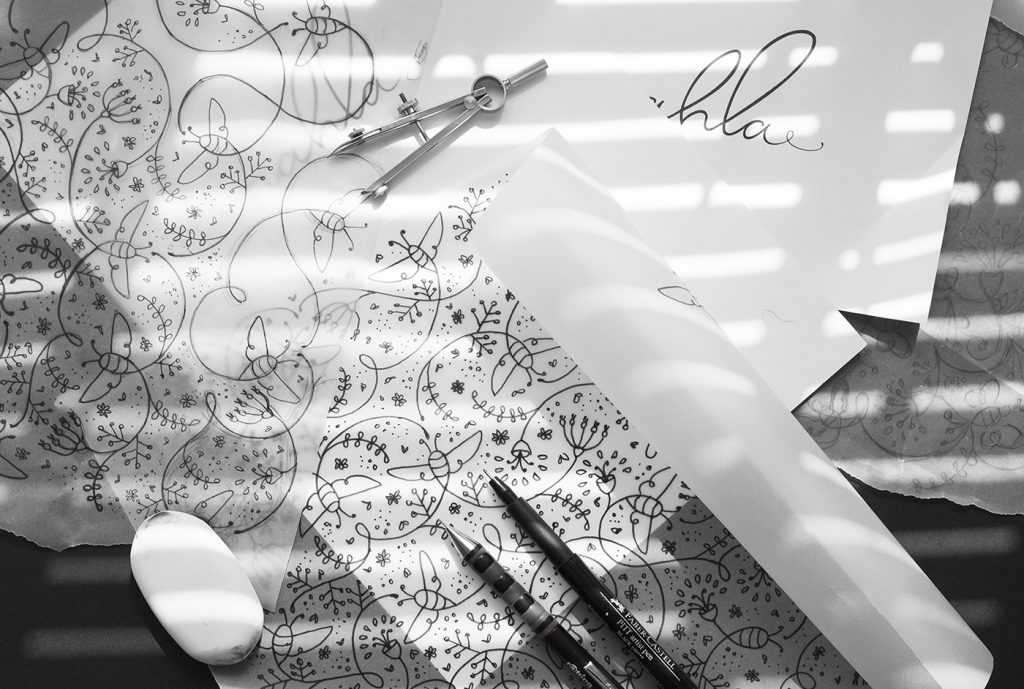 The packaging design reflects the luxury, premium product that is Nahla Raw Ethiopian Organic Honey. The unique rhombus shaped boxes tessellate to create the iconic hexagonal honeycomb shape.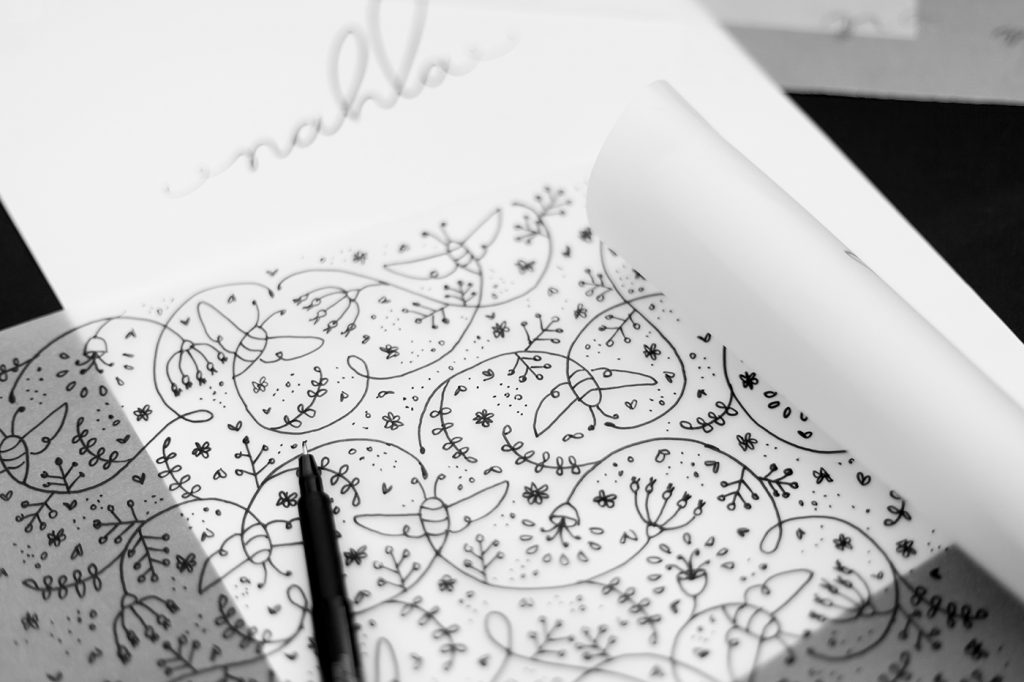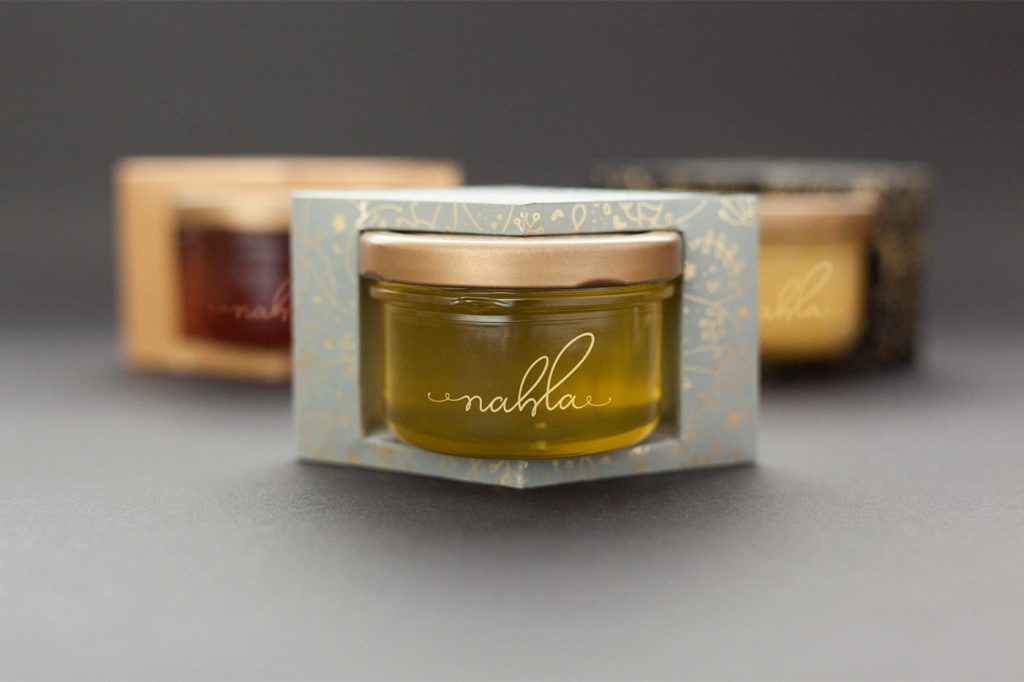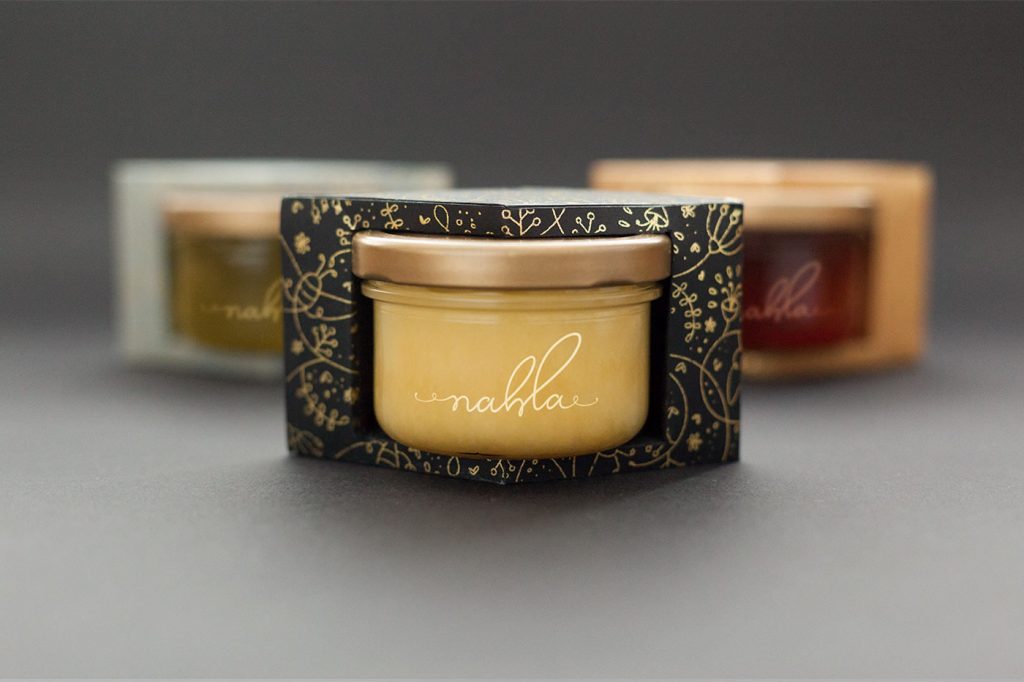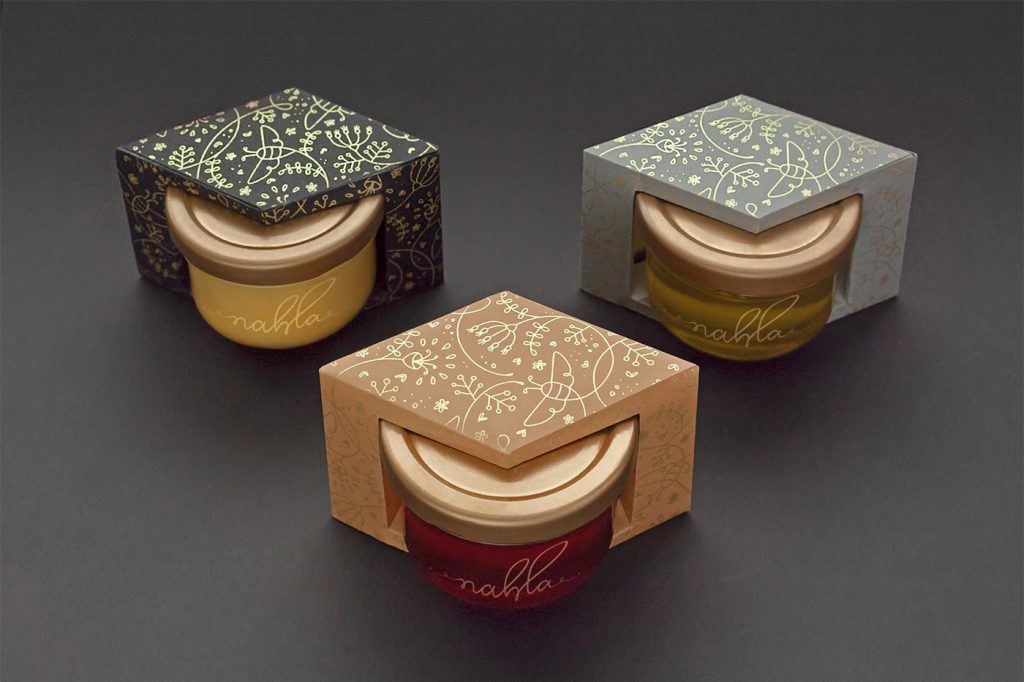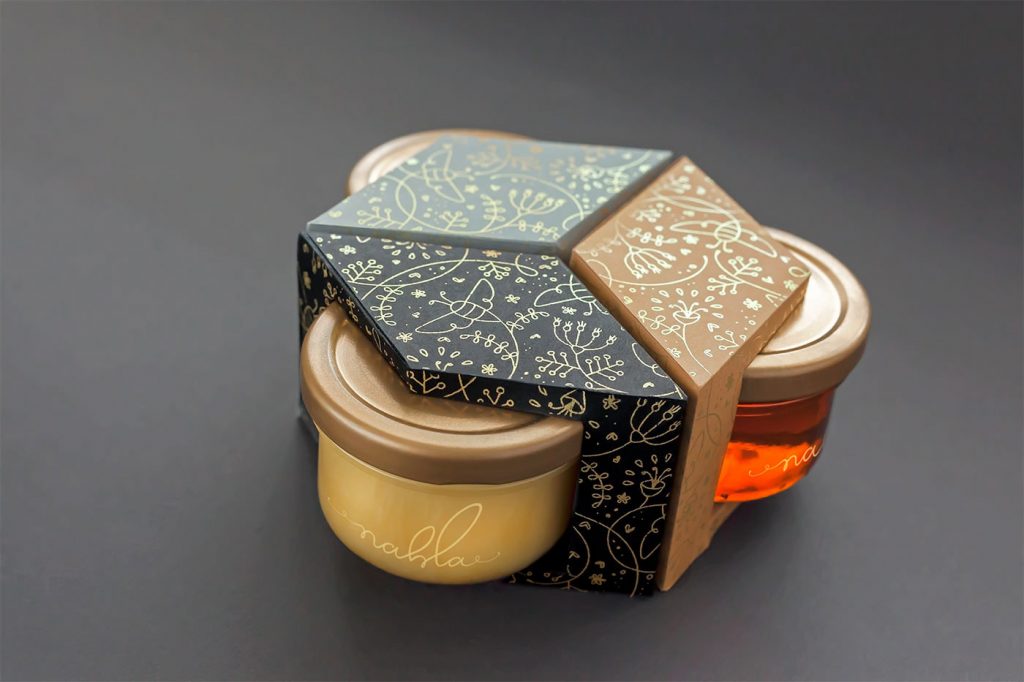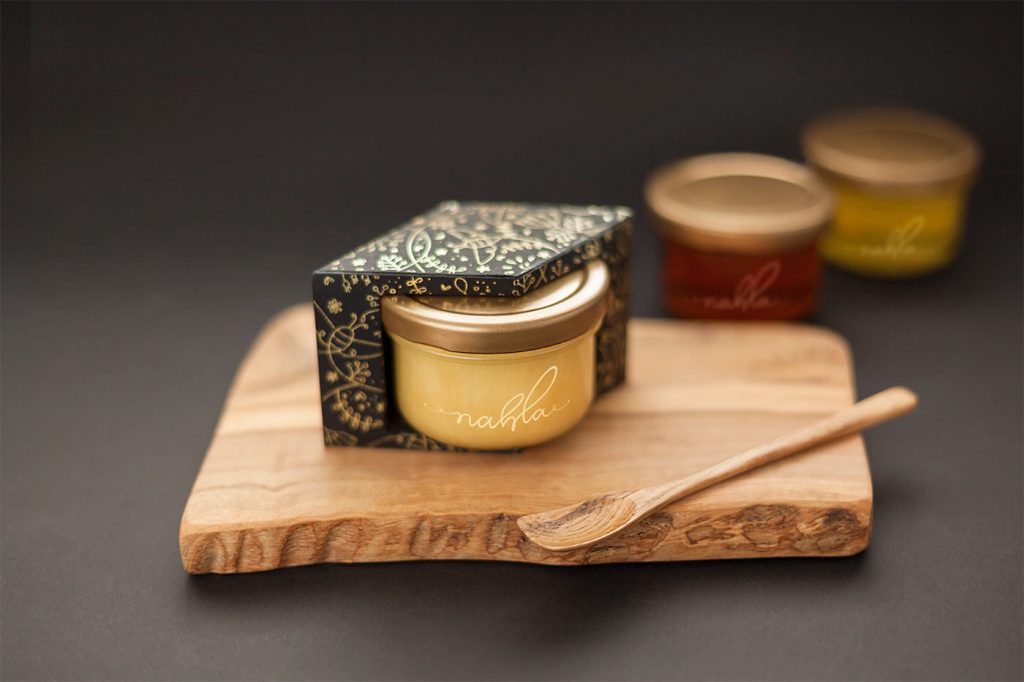 Design: Cre8tive Pixels
Project on Behance