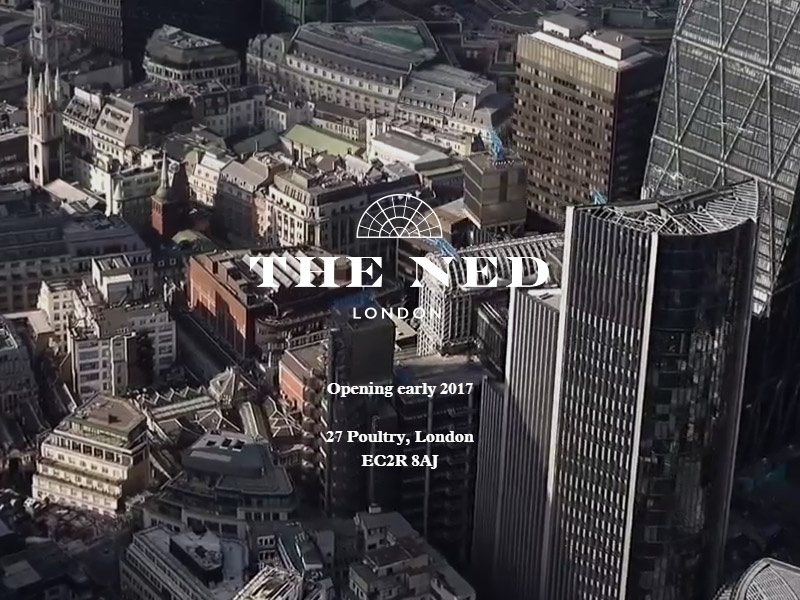 The Ned — hotel in an iconic building designed by Sir Edwin 'Ned' Lutyens. The Ned has 252 bedrooms, nine restaurants, rooftop and indoor swimming pools, a gym, spa and hamam.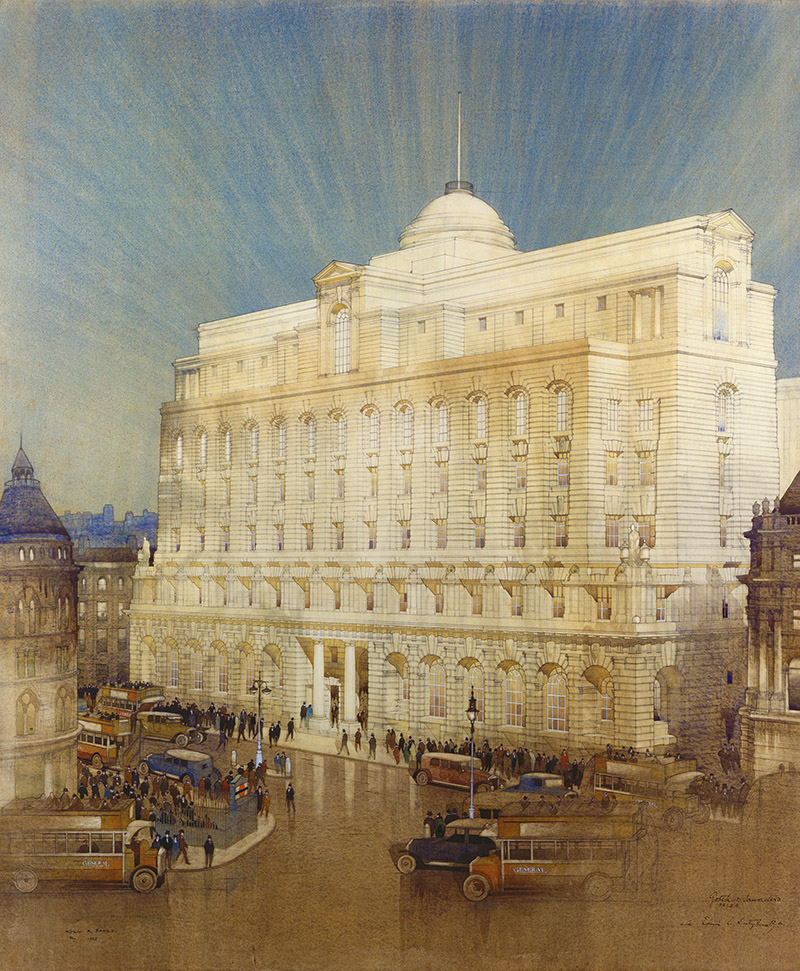 Some secrets about The Ned
Take a walk around the former Midland Bank, with its vaulted ceilings, verdite columns and old wood-panelled tellers' offices, and you'll see that many of the Grade-I building's original features remain perfectly intact. Here, we've highlighted some of The Ned's most striking heritage features, and the stories behind them, so be sure to look out for them on your next visit.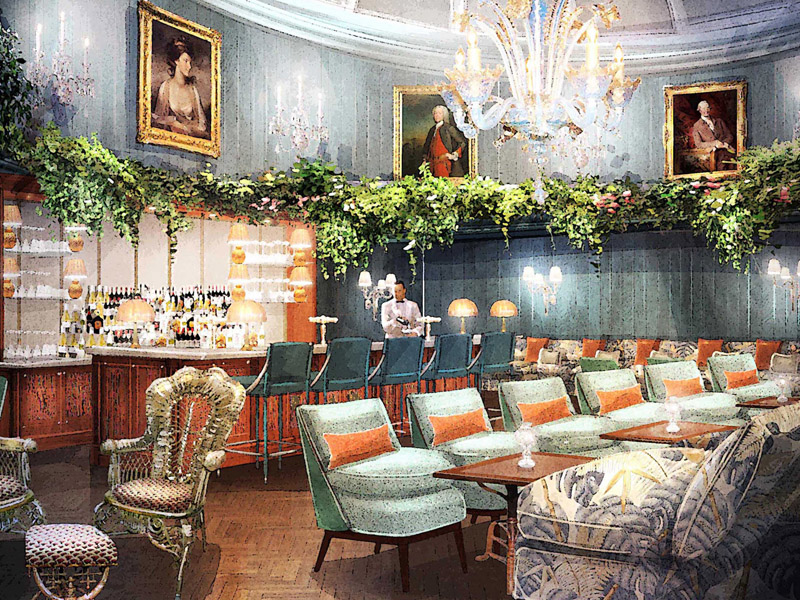 The Windows
Where to find them: All around the building, from the ground floor to the roof.
You'll find original, double height, wrought iron windows casting light throughout the building. If you take a closer look at those in the Grand Banking Hall, fifth floor bedroom hallways and the sixth floor, you'll notice that The Ned logo itself draws inspiration from their domed design.
The Golden Monogram
Where to find it: on the coved ceiling of The Saloon.
Don't forget to look up when you enter The Saloon, one of six dramatic event spaces on the historic sixth floor. The monograms that punctuate the ceiling each read MB, for Midland Bank, and were designed by Lutyens himself. He used it again elsewhere, in carved wood form on the backs of two bespoke armchairs he created for the boardroom, complete with ornate claw feet.
The Top Hat and Cane Boxes
Where to find them: take an elevator to the sixth floor from reception and follow the long white hallway towards the front of the building.
Standing guard at the doorway to what was originally the director's boardroom, now known as The Tapestry Room, these large ornate walnut cupboards were designed by Lutyens himself, created so the directors could store their top hats and canes during meals and meetings in specially designed individual compartments.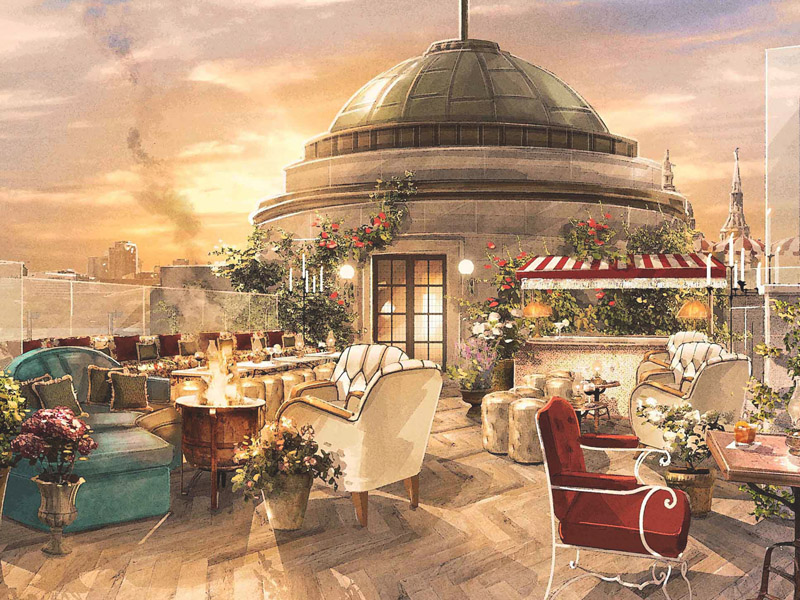 The Tapestry
How to find it: head through the grand doors on the sixth floor (check with us first to ensure the room is not in use for a private event).
The grand tapestry that wraps the upper walls of our biggest events space was made around 1929 at Lee's Tapestry Works in Birkenhead. The scheme focuses on the coat of arms of the principal British cities and towns in which Midland Bank was represented – 16 of them in total – and features 120 different coats of arms. It took over 18 months to produce and was one of the largest examples of tapestry ever produced in England when it was finally hung in 1932.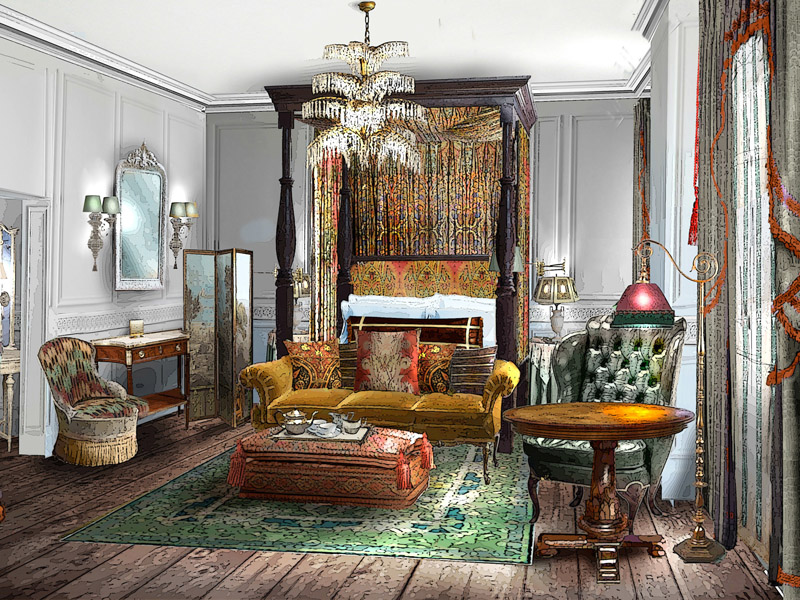 Look at the The Ned website.