Radugadesign едет на фестиваль видеомэппинга «iMapp»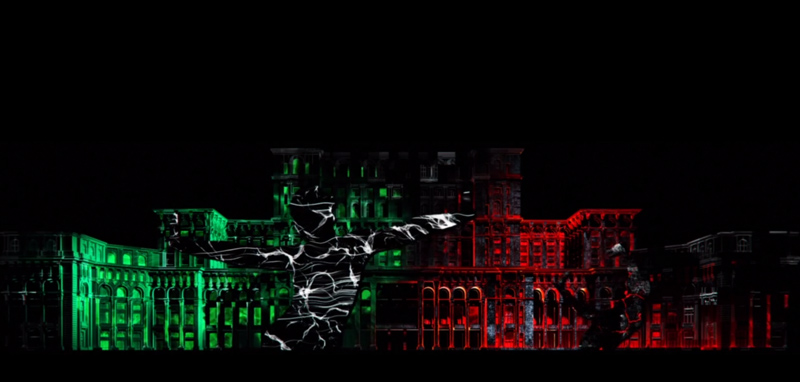 Совсем скоро команда Radugadesign отправляется в Бухарест на фестиваль видеомэппинга «iMapp», организованный национальным культурным центром Румынии, где мы представим нашу работу «Manture».
Объектом проекции станет фасад городского парламента – 2ого по величине здания в мире, после базы Пентагон (США).
Это мероприятие по-своему уникально, потому что оно также является своего рода контестом, по итогам которого жюри будет выбирать победителя среди участвующих команд. Надеемся на вашу поддержку! Кстати тизер уже готов – в посте.
Very soon Radugadesign team goes straight to Bucharest to participate in the «iMapp» festival, organized by The Center for Creation, Art and Tradition of the City of Bucharest. Among the events that were held with this occasion was one of the biggest architectural video mapping shows in the world using the most impressive projection surface in Romania – the facade of the Parliament Palace, the 2nd largest building in the world after Pentagon (USA).
This festival is also some kind of a contest, by the end of which a winner will be chosen among the participants. We are looking forward to your support! Here you can check out our teaser.