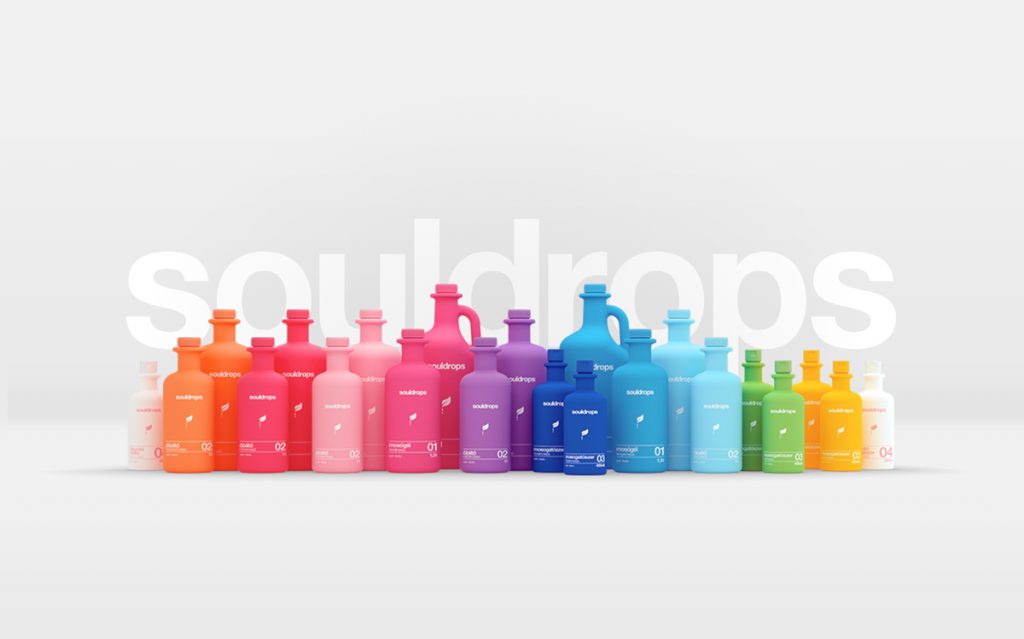 In the Republic Group created the package for Souldrops.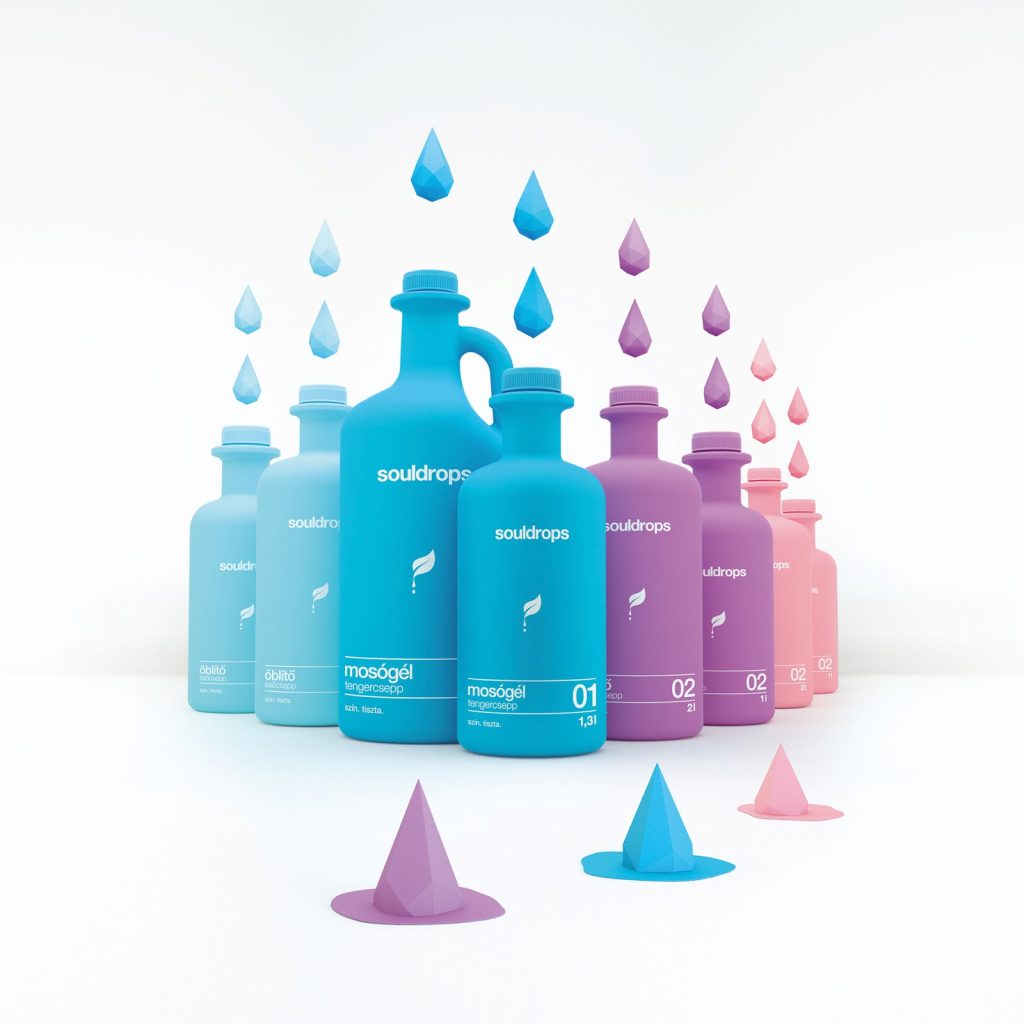 The Souldrops name is worth remembering, as the product family is about to change the way the public thinks about laundry detergents. Following its recent debut, Souldrops is challenging the traditional detergent sector in Hungary. Republic Group, the Cannes Golden Media Lion-winning Hungarian creative agency was commissioned by the local startup to design a new line that will shake up the industry. The results: cutting-edge products with an emphasis on great design – something that hasn't been seen on supermarket shelves yet.
Regarding the bottles, the key goal was to capture the spirit: "The designs appeal to the mainstream, yet they are unique and cutting-edge at the same time. We wanted to create something modern and up-to-date, but also timeless. So, we chose the easily recognizable bottle shape and the minimalist design, which is unusual for detergents. In addition, the spectrum of pastel colors symbolizes purity and diversity." – the art director added.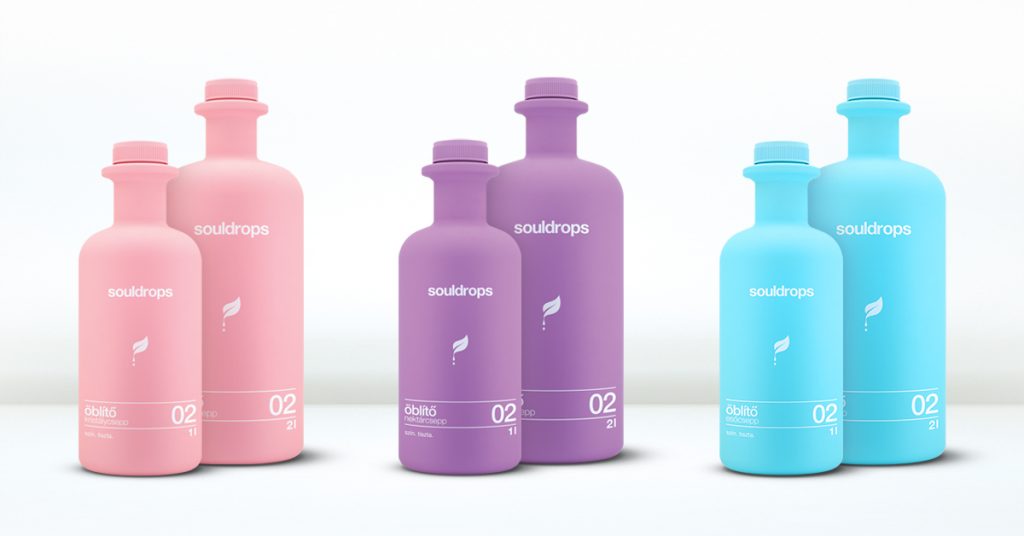 English text taked from: Packagingoftheworld.com